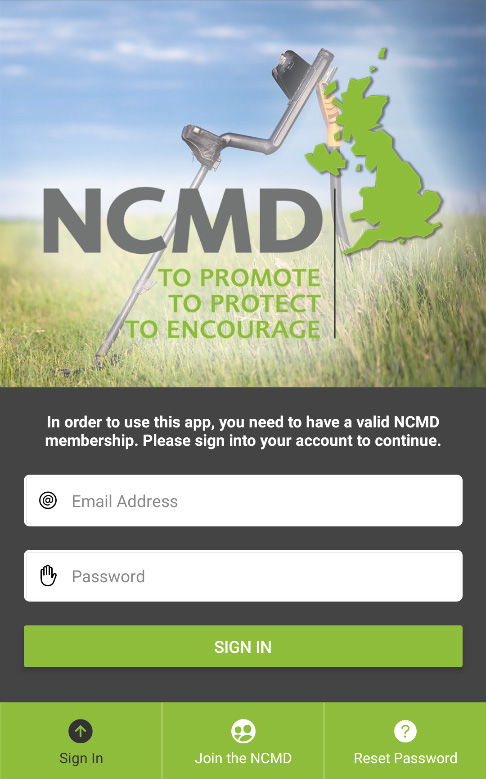 We are pleased to announce our new mobile app is now available from the Google & Apple Stores. You will need to be a current member to access the app, and use the same login details you use for the website.
Using the app you will be able to:
– View your membership card and change your details on the go
– View and post to the forum
– Take photos and save the location of your finds
– View Insurance Documents/Permission Agreement etc
– Keep updated on latest News
– Take part in competitions when they go live
Search NCMD to find the app or use links shown.
Google Play: https://play.google.com/store/apps/details?id=com.ncmd
Apple App Store: https://apps.apple.com/app/ncmd/id1617638597

As with all new things, no amount of testing can predict how it will be in a real world environment with lots of different users. So please do let us know if you spot anything that may be an issue.